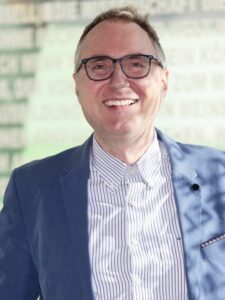 E-mail:
arzh
eimer@politik.uni-mainz.de
Room: 04-329 (Georg Forster-Gebäude)

Office Hours: please register online
Recent Publications (Selection)

ARZHEIMER, K. A. I. (2023). The links between basic human values and political secularism: Evidence from Germany.
European Journal of Political Research
. Published online.
DOI
Arzheimer, K. (2022). (International Comparative Political Sociology). In M. Grasso and M. Giugni (eds.),
The Encyclopedia of Political Sociology
. Cheltenham:Edward Elgar.
Author/Publisher URL
Arzheimer, K. (2022). A short scale for measuring political secularism.
Politics and Religion
,
fortchoming
.
Author/Publisher URL
Rothmund, T., and Arzheimer, K. (2022). Politische Ideologien. In S. Zmerli and O. Feldman (eds.), Politische Psychologie. Handbuch für Studium und Wissenschaft (2nd ed., pp. 149-173). Baden-Baden:Nomos.
Arzheimer, K. (2021). Regionalvertretungswechsel von links nach rechts? Die Wahl von Alternative für Deutschland und Linkspartei in Ost-West-Perspektive. In H. Schoen and B. Wessels (eds.),
Wahlen und Wähler - Analysen aus Anlass der Bundestagwahl 2017
(pp. 61-80). Wiesbaden:Springer.
DOI
Author/Publisher URL
Office Hours: Tuesday-Thursday 10-12
Contact
Mailing address
Johannes Gutenberg-Universität Mainz
Institut für Politikwissenschaft
55099 Mainz
Visitor address
Institut für Politikwissenschaft
Jakob-Welder-Weg 12
55128 Mainz
---