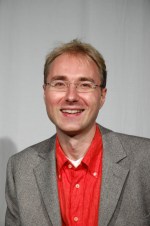 Email: arzheimer@politik.uni-mainz.de
Office: GFG, Jakob-Welder-Weg 12, 04-329
Tel.: +49 6131 39-23763
Fax: +49 6131 39-23729
Office hours: by appointment
Recent Publications
Arzheimer, Kai. "Another Dog that did not Bark? Less Dealignment and More Partisanship in the 2013 Bundestag Election." German Politics 26.1 (2017): 49-64. doi:10.1080/09644008.2016.1266481
Arzheimer, Kai and Jocelyn Evans. "Estimating Polling Accuracy in Multi-Party Elections Using Surveybias." The Stata Journal 16.1 (2016): 139-158.
Arzheimer, Kai and Harald Schoen. "Political Interest Furthers Partisanship in England, Scotland, and Wales." Journal of Elections, Public Opinion & Parties (2016).doi:10.1080/17457289.2016.1179315
Arzheimer, Kai. "Strange Bedfellows: The Bundestag's Free Vote on Pre-Implantation Genetic Diagnosis (PGD) Reveals How Germany's Restrictive Bioethics Legislation is Shaped by a Christian Democratic/New Left Issue-Coalition." Research and Politics July–September (2015): 1-7.  
Arzheimer, Kai. ""The AfD: Finally a Successful Right-Wing Populist Eurosceptic Party for Germany?." West European Politics 38 (2015): 535-556. [Download PDF] [HTML] [DATA]  doi: 10.1080/01402382.2015.1004230
Homepage:
You can find more information on my research and teaching on my homepage: